The Testimony of Yeshua
It's Not the Physical Descendants
Romans 9:
I tell the truth in Messiah, without misrepresentation, and my conscience confirms it for me by means of the
kadosh
spirit. 2 I have deep sorrow and unending anguish. 3 I have even wished that I myself would be a
rotten
ze'bak
[sacrifice], cursed and separated from Messiah for my brothers and my
mortal minded
countrymen 4 who are descendants of Israel,
sons of Aloha
with preeminence and the covenants, given the Torah and the
Levitical service
and the promised blessings. 5 The Messiah is
descended
from the patriarchs. He is
Aloha
over all, in human form. Praises and blessings belong to Him forever and ever. Aw-main.
6 It's not as tho the Word of Aloha has actually failed, since not everyone descended from Israel is part of Israel, 7 nor are they all Abraham's descendants, even tho they are descended from Abraham, because it was said, "Your descendants will be named after Isaac" [1]. 8 That is, it's not the physical descendants who are the children of Yehovah, but the children of the promise are considered the descendants. 9 This is how the promise was stated, "I'll come at the appointed time and Sarah will have a son."
10 Not only that, but Rebekah became pregnant by our ancestor Isaac. 11 Yet before her children were born or had done anything good or evil, Yehovah's selection [of Israel] was revealed in advance, not by works, but by the One who calls [2]. 12 She was told, "The older son will serve the younger." 13 Just as it is written in the Scriptures, "I loved Jacob, but I hated Esau." 14 What should we infer? Is Yehovah unfair? Absolutely not! 15 Look, He told Moses, "I'll have mercy on anyone I want to have mercy on, and I'll have compassion on anyone I want to have compassion on."
16 So it doesn't depend on who is willing, or who is 'in the race', but on Yehovah's mercy. 17 In the Scriptures, He told the Pharaoh, "This is why I have aroused you from sleep [3], so that I could demonstrate My power thru you, and so that My name would be proclaimed in all the world." 18 So He helps those in affliction when He wants, and He hastens the obstinance of others.
19 You might ask, "Why does He still blame us? Who could resist His will?" 20 So man, who are you to talk back to Yehovah? Can something a potter molds ask 'him', "Why have you made me this way?" 21 doesn't the potter have the right to use the same lump of clay to make some pottery of higher value and some of lesser value?
22 What if Yehovah, wanting to demonstrate His anger and make people aware of His power after having endured so much, poured out His anger on the vessels of His anger that were ready for destruction [4], 23 and poured His mercy on the vessels of mercy that were prepared in advance for splendor, 24 including those of us who are called by name, not just the Jews, but those of other ethnicities [Gr. ethnos] as well. 25 As He said in Hosea, "I'll call those who were not 'My people', 'My people', and will be merciful [5] to those I haven't been merciful to. 26 And in the very place [Hosea 1:5-11] where they were told, 'You are not My people', there they'll be called 'the children of the living Aloha.'"
Only a Tiny Fraction of Israel Will Survive
27 Isaiah proclaimed about the descendants of Israel, "Though the number of the descendants of Israel will be like grains of sand on the seashore, only a few survivors will be left behind [root word]." 28 Yehovah has completed the mandate, and will perform it quickly on the earth. 29 Just as Isaiah predicted, "If the Aloha of the armies of Israel had not left a few survivors behind, we would have been like Sodom and Gomorrah."
30 What should we conclude? Why, that the other ethnicities who weren't pursuing righteousness have now attained righteousness—righteousness resulting from faith! 31 But Israel, pursuing the Torah of righteousness, hasn't attained the Torah of righteousness. 32 Why? Because they didn't seek it by faith, but as if it were by obeying sectarian law. So they stumbled over the Stumbling Stone. [6] 33 The Scriptures say, "Look, I'm bringing a Stone to Zion that people will trip over—a Rock who offends them, and no one who believes in Him will be ashamed."
[1] Saxons can be translated "sons of Isaac". [2] Yehovah didn't actually choose Israel, He chose Abraham. This is why He chose one nation to reveal His truth to first. The issue here isn't Yehovah predestining people for eternal Life, it is about predestining Abraham's descendants for a job. Israel's "works" had nothing to do with their selection (however Abraham's did). See Why Did [Yehovah] Choose Israel? (page 1) [3] "I aroused you from sleep": Yehovah used the Pharaoh's inherent evil, as if arousing it from sleep, thus ending Israel's brutal captivity on His own timetable. [4] Some have assumed that Yehovah is unjust in judging people after reading vs 18-22, but the context presupposes sin. In the case of Pharaoh, Yehovah 'set the stage', and the actors 'did what comes naturally', resulting in the timetable being sped up, as well as their opportunity for judgment. Consequently, people became quite aware of His power. Hopefully it was a deterrent for others! Note that Yehovah showed "extreme patience." He'll only endure so much. Some take "ready for destruction" to mean they were created just to be destroyed. Not so, but as on any (non hybrid) crop there will be some unfruitful plants, some moderately fruitful and some very fruitful. [5] The Greek says "love". [6] 1 Peter 2:6-8
Romans 10:
Friends
, my passionate desire, and my prayer to Yehovah for them [Israel] is that they may have
eternal
Life. 2 I can assure you that they are zealous for Yehovah, but not based
precise and correct knowledge
. 3 They don't understand the righteousness of Yehovah, so they try to
reason out
their own righteousness, rather than submitting themselves to Yehovah's righteousness. 4 The Messiah is the
aim
[1]
of the Torah, a means of righteousness for everyone who believes in Him.
5 Moses wrote about the righteousness that comes from the Torah. He said, "Whoever obeys these 'statutes and judgments' will Live because of them." [Leviticus 18:5] 6 But the righteousness based on faith says, "You shouldn't ask yourself, 'Who will ascend to Heaven and bring the Messiah down'" 7 or, 'Who will descend into the abyss [Gr. abussos] of Sheol and bring the Messiah up from the dead?' 8 But what does it say? "The answer is 'on your lips' and in your mind. That is the message of faith that we proclaim." 9 If you openly acknowledge our Master Yeshua (Jesus), and believe with all your being that Yehovah has raised Him from the dead, you'll be restored to Life. 10 People who believe in Him with all their being are made righteous, and their confession restores their Life. 11 As the Scriptures say, "No one who believes in Him will be dishonored." 12 There is no distinction between Jews and Arameans, because there is only one Aloha over them all, who has limitless blessings for anyone who calls on Him. 13 Whoever calls on Yehovah's name will Live!
How Can They Hear Without Heralds?
14 But how can they call on Him if they haven't believed? Or how can they believe in Him if they haven't heard about Him? Or how can they hear without heralds? 15 How can they herald unless they're sent? As the Scripture says, "How beautiful are the feet of those who bring the Good News!"
16 But not everyone has heard the Good News. Because as Isaiah said, "Yehovah, who has believed our instructions?" 17 So faith comes from hearing, and hearing is thru the Word of Aloha. 18 But I ask, "Why haven't they heard? Their message has gone out to the entire earth, and their words to the ends of the earth!" 19 So I ask, "Didn't Israel understand?" First, Moses said, "I'll provoke you to jealousy by a people who were not previously a people. By a disobedient [2] people I'll provoke you to wrath."
20 Isaiah boldly said, "I was seen by those who weren't even looking for Me, and I was found by those who weren't even asking about Me." 21 But He said to Israel, "All day long, I have reached out My hands to a quarrelsome and disobedient people."
[1] The context here indicates "aim and purpose", whether translating from Aramaic, as Murdock did with "aim", or the Greek, as linked. [2] The Greek says: "unintelligent, without understanding, stupid."
Romans 11:
So I ask, has
Yehovah
rejected His people? Absolutely not. I myself am an Israelite, a descendant of Abraham from the tribe of Benjamin. 2 Yehovah hasn't rejected the people who He predestined. Don't you know what the Scriptures say about Elijah when he complained to Yehovah against Israel? He said, 3 "Yehovah, they've killed Your prophets and torn down Your altars. I'm the only one left, and they're trying to kill me." 4 And what was revealed to him, "I have kept seven thousand people for Myself who have never bowed down to worship
Baal
[the lord]!" 5 It is the same today, a remnant have been rescued—selected by compassion. 6 But since it is by compassion, it isn't by works, otherwise, compassion isn't
compassion
. And if by works, it isn't by compassion, otherwise work isn't work.
Their Spirits Are Stupid!
7 What then? Israel failed to obtain what it was seeking, but the Select [Strong's #] obtained it, and the rest of them were 'spiritually' blind [1]. 8 As it says in the Scriptures, "Yehovah declared [2] their spirits stupid [Aramaic spiritum stupidum]—eyes that won't see and ears that won't hear, to this very day. 9 And David said, "Their table should become a snare, and their compensation should be a stumbling block. 10 Their eyes should be darkened so that they can't see, and their backs should always be bent over under a yoke.
11 So I ask, have they stumbled beyond recovery? Certainly not! Rather, by their stumbling, eternal Life has come to every ethnicity, stirring their zeal. 12 If their stumbling results in the enrichment of the world, and their loss results in an abundance for the Nations [Gr. ethnos], then how much greater will their inclusion be?
13 I'm speaking to those of you of other nations, since I'm an envoy to the nations, and I honor my ministry, 14 hoping that I can provoke some of my own countrymen to rivalry and Rescue some of them. 15 If their rejection results in reconciliation of the world, then what will their conversion be but the dead coming back to Life? 16 If the firstfruit is kadosh, then the rest are also. If the root is kadosh, the branches are also.
Branches Broken Off
17 If some of the branches were broken off, and you, a wild olive branch have been grafted in their place, and you are now sharing in the nourishment provided by the roots of the olive tree, 18 then don't ridicule the branches. If you ridicule them, you aren't supporting the root, even tho the root is supporting you. 19 Should you say, "Branches were cut off so that I could be grafted into their place." 20 Granted, they were cut off because they didn't believe, while you stand fast thru faith. But don't be arrogant, be afraid! 21 If Yehovah didn't spare the natural branches, He might not spare you either.
22 Consider the kindness and the severity of Yehovah: severity toward those who fell; but to you, kindness, provided you remain in His kindness. Otherwise, you'll be broken off as well. 23 Likewise, if they [Israel] turn from their unbelief, they will be grafted back in again, because Yehovah is able to graft them in again. 24 If you were a branch cut from a wild olive tree, and were, against your nature, grafted into a garden cultivar tree, how much easier would it be for the original branches to be grafted back into the garden cultivar!
25 Friends, so that you won't be presumptuous, I want you to know of this hidden mystery—that a degree of spiritual blindness has overtaken Israel until the full complement of the nations comes in, 26 and then all Israel will be Rescued. 'As the Scriptures declare', "A deliverer will come from Zion and turn Jacob from sinfulness.
27 And THEN [3] they will have My [NEW] COVENANT, after I have forgiven their sins." 28 Now in regard to the Good News, they are enemies as far 'as you are concerned', but in regard to selection for favor, they are loved for the sake of their ancestors. 29 Yehovah will never withdraw His free gift or His calling. 30 Just as you were once disobedient to Yehovah, but now have received mercy because of the disobedience of Israel. 31 In the same way, 'Israel' is disregarding the mercy that you have, but they will also be shown mercy [4]. 32 Yehovah has locked up everyone in the prison of unbelief, so that He can have mercy on everyone.
33 O the depth of the riches and wisdom and knowledge of Yehovah! No one can secondguess His decisions. His ways are beyond scrutiny. 34 Who has known Yehovah's mind? Who became His counselor? 35 Who has first given Him anything, so as to receive payment in return? 36 Everything [the universe] is of Him, everything is by Him and everything is thru Him. Praise and blessing are His forever and ever. Aw-main.
[1] How did the KJV and the Webster Version come up with the Aramaic 'blind', instead of the Greek 'hardened', here and in 2 Corinthians 3:14? [2] Deuteronomy 29:2-4 explains that the blind stupidity of Israel was despite the fact that they were given great signs and wonders. The old adage about leading a horse to water, but not being able to make it drink seems to apply. Young's Literal interprets this to mean "declared" them stupid, rather than "making" them stupid. [3] The house of Israel and the house of Judah have not lived under a Covenant since the ancient captivity, but that is about to change (Jeremiah 31:31-34)! The Greek totally obscures the matter of timing by substituting "this" for "THEN"! See The New Covenant—Soon to be Implemented! [4] Plan A was for Israel to teach the nations about the Torah, not the other way around! (Deuteronomy 4:5-13)
Romans 12:
I urge you Friends, thru the compassion of Yehovah, to present your bodies as a living
ze'bak
[sacrifice],
kadosh
and acceptable to Yehovah as a
logical
[Gr. logikos] service. 2 Don't be conformed to this world, but be transformed by the renovation of your minds, so that you can discern what Yehovah's good and acceptable and complete will is.
We're All Parts of Yeshua's Body
3 Because of the compassion given to me, I tell everyone not to think more highly of yourselves than you really are, but have modest thoughts, because Yehovah has given everyone a measure of faith. 4 Just as there are many parts in a body, and none of the parts do the same thing. 5 So collectively we're one body in the Messiah, and all the parts are connected to each other. 6 Yet we have different gifts based on the compassion given to us. If yours is prophecy, use it in proportion to your faith. 7 Others offer various services [Gr. diakonia] to others, while teachers are dedicated to teaching. 8 If it is encouraging, commit yourself to encouraging others. If it is giving, give generously. If it is being a moderator [1] be diligent. If it is helping people in need, be cheerful.
9 Your love should be perfectly sincere. But hate wicked things; stick with good things. 10 Be affectionate [Gr. philostorgos] with each other and love your Friends [Gr. philadelphia]. Take the lead in showing honor to each other. 11 Don't be slow when work is needed. Be fervent in spirit, serving Yehovah, 12 elated in your anticipation, patient under persecution, constant in prayer. 13 Take care of the needs of the kadishea [saints. Be kind to strangers.
14 Bless those who persecute you, bless them don't curse them. 15 Celebrate with those who are celebrating, cry with those who are crying. 16 Think of your Friends as your equals. Don't be arrogant, rather, associate with the humble. And don't think of yourselves as wise.
17 Don't repay anyone evil for evil. Be careful to be a good example for everyone. 18 If possible, so far as it depends on you, be at peace with everyone. 19 Friends, don't do your own avenging, but await Yehovah's wrath, because it is written that Yehovah says, "If you don't avenge yourselves, I'll avenge you." 20 If your adversary is hungry, feed him, and if he is thirsty, give him a drink. In doing these things for him you'll heap coals of fire on his head. 21 Don't be conquered by evil, but conquer evil with good.
[1] Proistemi is a compound Greek word that literally means—"before" & "to cause or make to stand", ie "in the presence of others, in the midst, before judges, before members of the Sanhedrin" —OBGL.
Be Law Abiding Citizens
Romans 13:
Everyone should obey the governing authorities. There is no
authoritity
that isn't from Yehovah. The existing authorities have been established by Yehovah. 2 So whoever opposes "the establishment", opposes what Yehovah has established, and anyone who opposes them will be judged. 3 Judges aren't a terror for those who do right, but for
those who
do wrong. If you don't want to be afraid of their authority,
then
do good and they'll commend you. 4 He is the "
deacon
" of Yehovah for your good. But if you do evil, be afraid, because he isn't wearing a sword for nothing, he is a "deacon" of Yehovah, and a punishing avenger for those who commit crimes. 5 So it is necessary for you to obey, not only to avoid punishment, but also for the sake of conscience.
6 This is why you pay annual taxes, because they are the public servants of Yehovah who attend to these things. 7 So give everyone what you owe them: tax-money to who tax-money is due, tolls to who tolls are due, fear to who fear is due, and honor to who honor is due.
8 Owe nothing to anyone except for mutual love, because anyone who loves their fellow man fulfills the Torah. 9 It also says: "You must not murder", and "You must not commit adultery", and "You must not steal", and "You must not covet". [1] And if anyone considers the other classes of commandments, they are summarized with this statement, "You must love [Gr. agapao] your acquaintances as yourself." 10 Love never does anything harmful to an acquaintance, because love is the fullfilling [2] of the Torah.
Wake Up!
11 You should also know that it is 'the point in time' when we should awaken from our sleep, because our eternal Life is nearer to us than when we first believed. 12 The night is almost over and the day will soon be here. So let's throw aside the works of darkness and clothe ourselves with the armor of light. 13 Let's live decently in the light of day, and not be carousing around or drunk or sleeping around or jealous or quarrelsome. 14 Instead, clothe yourselves with our Master Yeshua Messiah, and forget about your mortal desires.
[1] Matthew 19:16-19 [2] According to The Online Bible Greek Lexicon the word for "fulness" is like filling the cargo hold of a ship. It's that full.
Matters of Conscience
Romans 14:
Reach out 'your' hand to anyone weak in the faith, and be consistent in your reasoning. 2 One person believes that they can eat any 'food', while someone who is
weak
is a vegetarian. 3 The person who eats
meat
shouldn't look down on the person who doesn't eat
meat
, and the person who doesn't eat
meat
shouldn't judge the person who eats
meat
, because Yehovah welcomes them. 4 Who are you to judge someone else's servant? If they stand, they stand to Yehovah, and if they fall, they fall to Yehovah. But they'll assuredly stand, because Yehovah has the ability to establish them.
5 One person chooses one particular day [to fast], while another chooses any day. Everyone should be fully convinced in their own mind. 6 The person who favors one day, favors it for Yehovah, and the person who doesn't favor that day doesn't favor it for Yehovah. And the person who eats, eats to Yehovah, and gives thanks to Yehovah, and the person who doesn't eat, doesn't eat to Yehovah, and gives thanks to Yehovah. 7 None of us live 'for' ourselves, and none of us die 'for' ourselves. 8 If we live, we live for Yehovah, and if we die, we die for Yehovah. So whether we live or whether we die, we're Yehovah's.
9 This is why the Messiah died and came back to Life, and arose—so that He could be Master of the dead and of the living! 10 Why do you judge your fellow believers, or why do you consider your fellow believers to be worthless? We must all stand before the judgment seat of Messiah. 11 As it is written in the Scriptures, Yehovah says, "As surely as I live, every knee will bow to Me, and every tongue will praise Me." 12 So then each of us must answer to Yehovah for ourselves.
Vegetarians
13 From now on let's not judge each other. Instead, decide to never set out a stumbling block in your fellow believers way. 14 I'm perfectly convinced by our Master Yeshua that nothing is defiled by itself, but anyone who believes that something is defiled, it is defiled for the person who thinks it's defiled. [1] 15 If a Friend is distressed because of your food, then you are no longer living by love. Don't destroy anyone who the Messiah died for with your food. 16 And never allow what you regard as good to be blasphemed. 17 The Kingdom of Yehovah isn't about food and drink, it's about righteousness, peace and joy in the kadosh spirit. 18 Anyone who serves Messiah in these things is pleasing to Yehovah and accepted by people.
19 So let's earnestly pursue peace and the things that mutually build up character! 20 Don't ruin the work of Yehovah because of meat. Certainly all kinds of things are pure, but it is evil if your eating becomes an obstacle for others. 21 The right thing to do is to avoid eating the flesh of animal ze'bak [sacrifice], drinking wine or doing anything that might cause another believer to stumble [2].
22 Do you have a personal conviction? Keep it between yourself and Yehovah [3]. A person is blessed who doesn't condemn themselves by the things that they prove to be genuine. 23 Anyone who has doubts will be punished if they eat anyway, because they didn't eat in faith. Anything that isn't based on faith is sin.
[1] "Defiled" means offered to idols or even handled or sold by "Gentiles". While "unclean", when related to food, has to do with Leviticus 11. [2] The Greek adds, "or offends or makes weak". [3] On the other hand, should someone ask, "Always be ready to give an answer to anyone who asks you for an explanation about the expectation of your faith, with gentleness and respect" (1 Peter 3:15).
The Scriptures Were Written For Us
Romans 15:
We who are strong have an obligation to bear the weaknesses of the weak, and not just pursue our own pleasure. 2 Each of us should please our Friends in good things,
promoting mutual growth
, 3 because Messiah didn't please Himself
either
. As it is written
in the Scriptures
, "The insults of those who insult you fell on Me." 4 The 'Scriptures' were written long ago for our instruction
[1a]
, so that thru perseverance and the encouragement of the Scriptures, we can have hope.
5 May the Aloha of perseverance and encouragement allow you to live in harmony with each other, in Yeshua Messiah, 6 so that with one mind [unity] and one voice you can honor Yehovah, the Father of our Master Yeshua Messiah.
7 So welcome each other patiently, just as Messiah welcomed you into the magnificence of Yehovah. 8 Now I tell you that Yeshua Messiah was a "deacon" to the circumcision on behalf of the truth of Yehovah, in order to confirm the promise made to the patriarchs. 9 So every nation can praise Yehovah for His mercies toward them. As it is written in the Scriptures, "I'll acknowledge you among the nations, and I'll sing psalms to Your name." 10 He also said, "Every nation should celebrate with His people." 11 He also said, "Every nation praise Yehovah! Every nation extol Him." 12 He also said, "There will be an offspring of Jesse who will arise and rule every nation, and every nation will trust Him."
13 May the Aloha of our expectations fill you with continual joy and peace, because you trust in Him, so that you'll overflow with abundant anticipation thru the power of the kadosh spirit.
14 Now Friends, I'm convinced that you are also filled with goodness and full of 'considerable' knowledge and capable of instructing each other. 15 Yet Friends, I have written rather boldly to you to remind you of the favor that Yehovah gave me, 16 doing the temple-work of Yeshua Messiah to the nations, offering the Good News as a priest of Yehovah, so that the ze'bak [sacrifice] presented—the nations themselves, will be acceptable and set apart by the kadosh spirit.
17 So I take pride in doing things for Yehovah because of Yeshua Messiah. 18 Yet I don't dare speak of anything except what the Messiah has accomplished thru me, in bringing the nations to obedience by words and actions, 19 thru powerful signs and wonders, and by the power of the kadosh spirit, so that from Jerusalem I have traveled all around, as far as Illyricum and have fulfilled [caused to abound] Messiah's Good News. 20 I was careful not to proclaim the Good News where the name of the Messiah was already known, so as not to build on someone else's foundation. 21 As it is written in the Scriptures, "Those who haven't heard of Him will see Him, and those who haven't heard will understand" [1b]. 22 This is why I have been prevented from coming to you so many times.
The Entire Region Heard the Good News
23 But now, since there are no more unreached places in these regions, and since I have longed for many years to come to you, 24 I'm on my way to Spain. I hope to see you while passing thru, and that you'll accompany me there after I have enjoyed visiting with you for a while. 25 But now I'm going to Jerusalem to serve [Gr. diakoneo] the kadishea [saints there. 26 The Friends in Macedonia and Achaia wanted to make a contribution to the kadishea in Jerusalem who are in need. 27 They wanted to do this because they were indebted to them. Since the nations have come into fellowship with them in spiritual things, they in turn are indebted to serve them in 'material' things. 28 So when I have finished this and have 'made sure of' the delivery of the fruit, I will visit you on my way to Spain. 29 I know that when I come to you, I'll come with plenty of blessing from the Good News of Messiah.
30 Friends, I call on you for our Master Yeshua Messiah and by the love of the spirit, to strive with me in prayers to Yehovah on my behalf. 31 Pray that I can escape from the unbelievers in Judea, and that the assistance that I carry to the kadishea in Jerusalem will be well received, 32 so that if it's Yehovah's will, I can come to you with joy and be refreshed with you. 33 May the Aloha of peace be with you all. Aw-main.
[1a,b] A quote from Isaiah 52:15 in reference to Isaiah 53
Romans 16:
I commend our sister Phoebe to you, a "
deacon
" in the assembly in Cenchrea. 2 I ask that you'll welcome her
as a fellow servant
'of' our Master in a manner worthy of the kadishea, and that you would assist her with anything she might ask you for, because she has assisted so many, including me.
3 Greet Priscilla and Aquila, my coworkers in the ministry of Yeshua Messiah. 4 They've risked their own necks for me. I'm grateful to them, and not only I, but also all the assemblies of the other nations. 5 Give my greetings to the assembly that meets in their house. Greet my dear Epenetus who was the firstfruit [first convert] of Achaia in Messiah. 6 Greetings to Mary, who has worked so much with you. 7 Greetings to Andronicus and Junia, my relatives who were in prison with me and are well known by the envoys and were believers in Messiah before me. 8 Greetings to Amplias, my dear Friend in the ministry of our Master. 9 Greetings to Urbanus, a coworker in the service of Messiah, and my dear Friend Stachys. 10 Greetings to Apelles, selected to 'work for' our Master. Greetings to the members of the family of Aristobulus. 11 Greetings to Herodion, my relative. Greetings to the members of the family of Narcissus, who 'work for' our Master. 12 Greetings to Tryphena and Tryphosa, who work in the service of our Master. Greetings to my dear Friend Persis, who worked diligently 'for' our Master. 13 Greetings to Rufus, selected in the service of our Master, also his mother, who has been a mother to me as well. 14 Greetings to Asyncritus, Phlegon, Hermas, Patrobas, Hermes, and the Friends who 'meet' with them. 15 Greetings to Philologus and Julia, Nereus and his sister, and Olympas, and all of the kadishea who 'meet' with them. 16 Greet each other with the kiss of the kadishea. All the assemblies of Messiah greet you.
Watch Out For Trouble Makers
17 I urge you, Friends, to watch out [1] for those who cause divisions and scandals [Gr. skandalon] contrary to the doctrine that you have learned, and avoid them. 18 Such people are not serving our Master Yeshua Messiah, rather they feed their own stomachs. By eloquently prepared oratory [2] they deceive the minds of naive people. 19 But your obedience is known to everyone, and I'm full of joy for you. But I want you to be sophisticated [Gr. sophos] about good things and naive about evil things.
20 The Aloha of peace will soon crush Satan under your feet. The good will of our Master Yeshua Messiah be with you. 21 Timothy, my fellow worker, Lucius, Jason, and Sosipater, my relative, send their greetings. 22 I Tertius, who wrote down this letter for Paul, greet you in Yehovah. 23 Gaius, host to me and to the entire assembly, greets you as does Erastus, the city treasurer, and Quartus a Friend [A].
25 Now to Yehovah, who is able to establish you according to my Good News that is heralded concerning Yeshua Messiah thru the revelation of the mystery that was hidden from all ages past, 26 but is now finally revealed by the Scriptures of the prophets, and by the commandment of the everlasting Aloha, so that all nations can believe and be obedient to the faith 27 of the only One who is wise. Splendor belongs to Him thru Yeshua Messiah forever and ever: Aw-main. "24" The compassion of our Master Yeshua Messiah, be with you all. Aw-main.
[1] KJV says "mark". [2] Listening to eloquent public orators (sophists) was a popular form of entertainment in Greek culture. These celebrities were well paid. Constantine made professional oratory the norm as a way to increase the attendance in the massive church buildings that he built, replacing interactivity. Sophistry evolved into "giving sermons". Sermons later fell out of use, under Catholicism, until the Protestant Reformation. [A] In the Aramaic, the "24th verse" is at the end of the letter.
End of the letter to the Romans, that was written from Corinth and sent by Phebe, a faithful servant.
1 CORINTHIANS is next.
Compare the Testimony of Yeshua Version of this book with the 1851 Murdock or the 1849 Etheridge Versions of "The Testimony of Yeshua" (New Testament).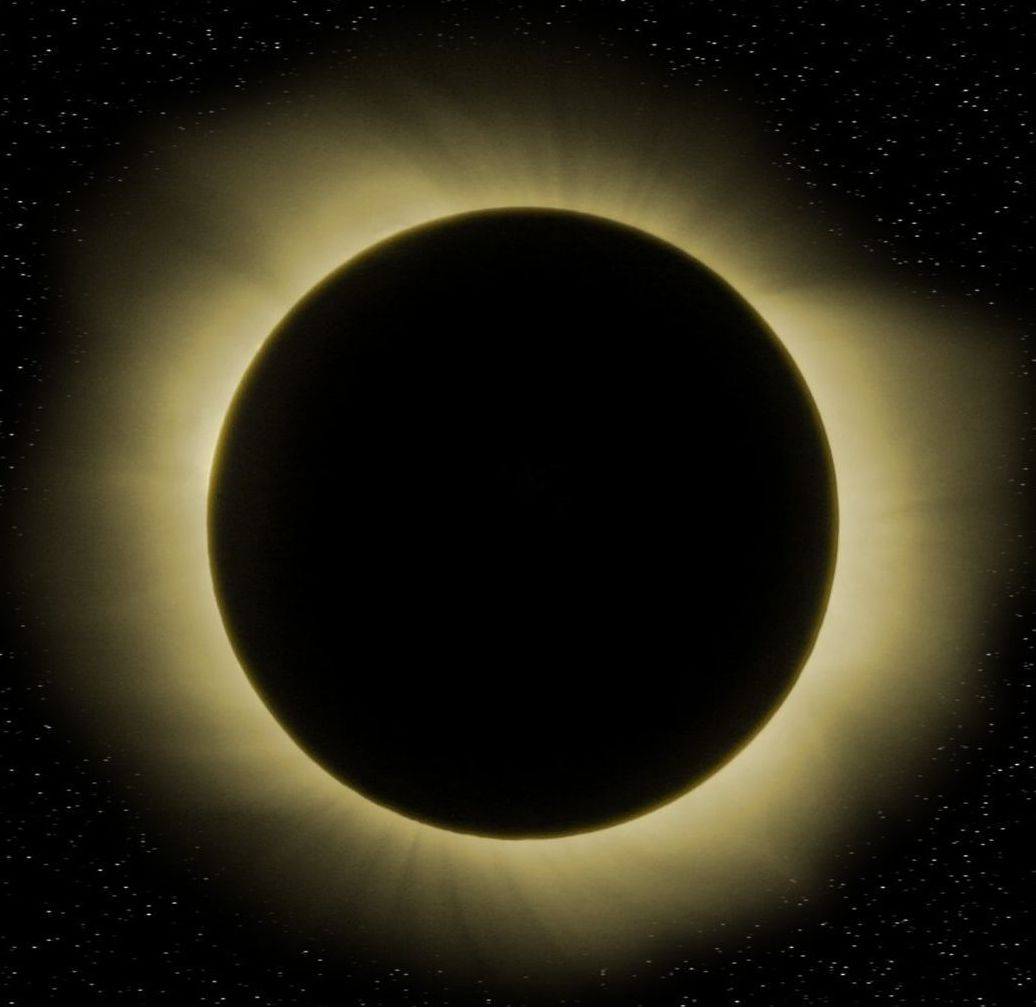 The Testimony of Yeshua was tweaked January 6, 2012